Company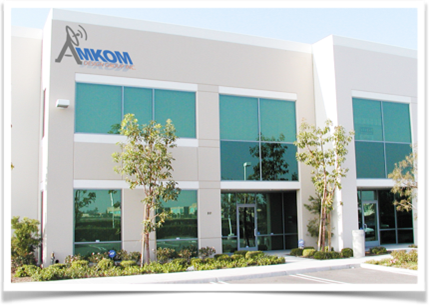 About Amkom Design Group Inc..
Amkom's Design Group Inc.'s was established in 2016 with market focus on SATCOM and VSAT markets. The management and engineering teams are both young and experienced with bright minds, and are equipped with exceptional top skill level. Our current Ku-Band BUC products are reaching world class results with exceptional stability, reliability, linearity and efficiency. As a leader in this tight niche market we currently concentrate on Ku-band and Ka-band Up Converters (SSPB) and amplifiers (SSPA) as well as some other custom projects. We have engineering power and knowledge as well as all the required equipment to go up to 110GHz. Our main commercial off the shelf (COTs) products include, but not limited to the Extended (13.75 – 14.5GHz) frequency and Low (12.75 – 13.25 GHz) Ku-Band Block Up Converters (BUCs). We've spent several years designing the Only Perfect BUC after evaluating everyone else. We have achieved our goal, they are officially unparalleled when compared to others. Every unit's weatherproof and robust Hyper-Light package is constructed with the most advanced mechanical, aerodnamic, and precision engineering in mind taking the MTBF to the next level of at least 15 years during normal operation. Vibration friendly implementation which equal to microphonic-less operation can withstand high winds, bumps on the road, or impact while still transmitting a stable, clean, microphonic-free signal within its specified temperature range up to +70C. The Ku-Band BUCs come with the following available output powers: 16W 20W 25W 30W 40W, 60W, 80W, 100W. We've chosen the best of both worlds as we implemented the most mature, proven efficient and reliable GaAs + GaN High Power Amplifiers with added internal overdrive protection. In other words, we did not re-invent the wheel, we just made it better! Each unit is born, assembled and vigorously tested at our California facility according to our ATP (Acceptance Testing Procedure).
Our Quality Policy
Amkom Design Group Inc. is committed to designing and manufacturing worldclass amplifiers of varying frequencies in a large portfolio of COTs products and offering design services in the VSAT and SATCOM markets. All of Amkom's products and services are developed to meet or exceed customer expectations while complying with applicable requirements. Amkom is committed to establishing and measuring objectives that create value to the company and working towards continual improvement of our Quality Management System.